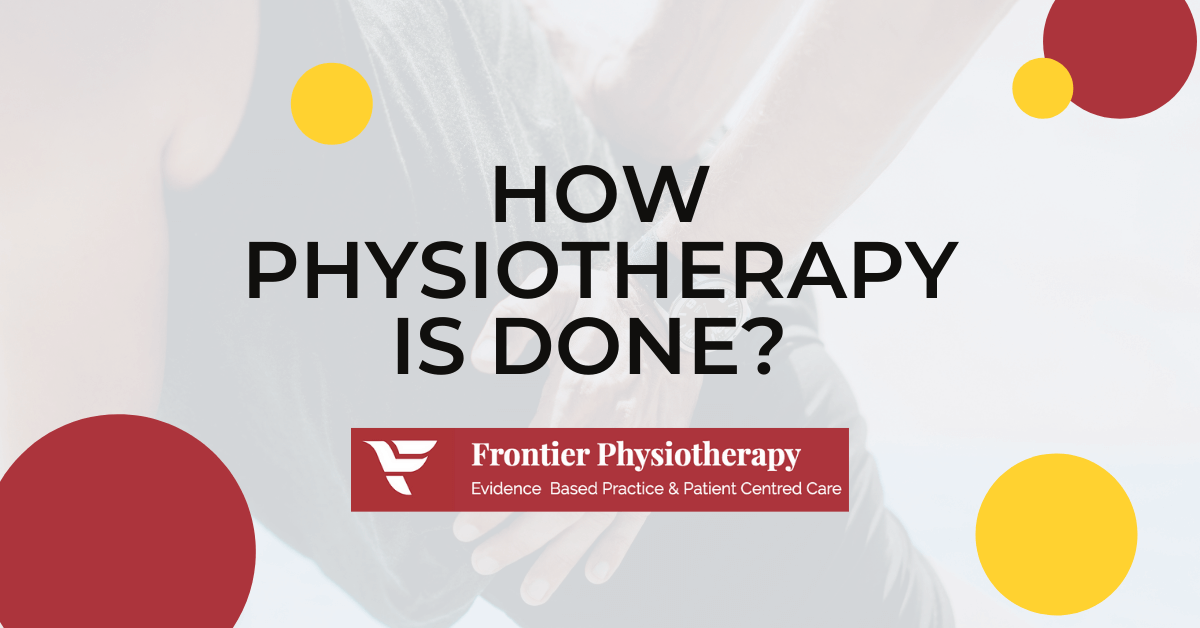 How Physiotherapy is done? 5 Types of Physiotherapy!
With the rise of the wellness and health industry more and more people are becoming aware of their general well-being and health. This means that more and more people will invest time and money to improve the quality of their life and also their physical appearance.
In short, means physiotherapy is on the rise and you may have considered it yourself.
You also may have searched the Internet for a physio near me locations or checked some of the physio manly west offices your friends have recommended. However, you are still not sure how physiotherapy is done and how to properly prepare yourself before a visit to one of the locations on your best physio near me list.
If you're asking what physiotherapy is, the most correct answer is a sum of the following things: using physical techniques to reduce pain, facilitate stiffness, and generally helping people recover from injury with some techniques such as exercises, advice, and manual therapy or combination with all of them.
This article explains in detail how physiotherapy is done, what are the types of physiotherapy and how to know when is the time to find a physio near me office and book an appointment.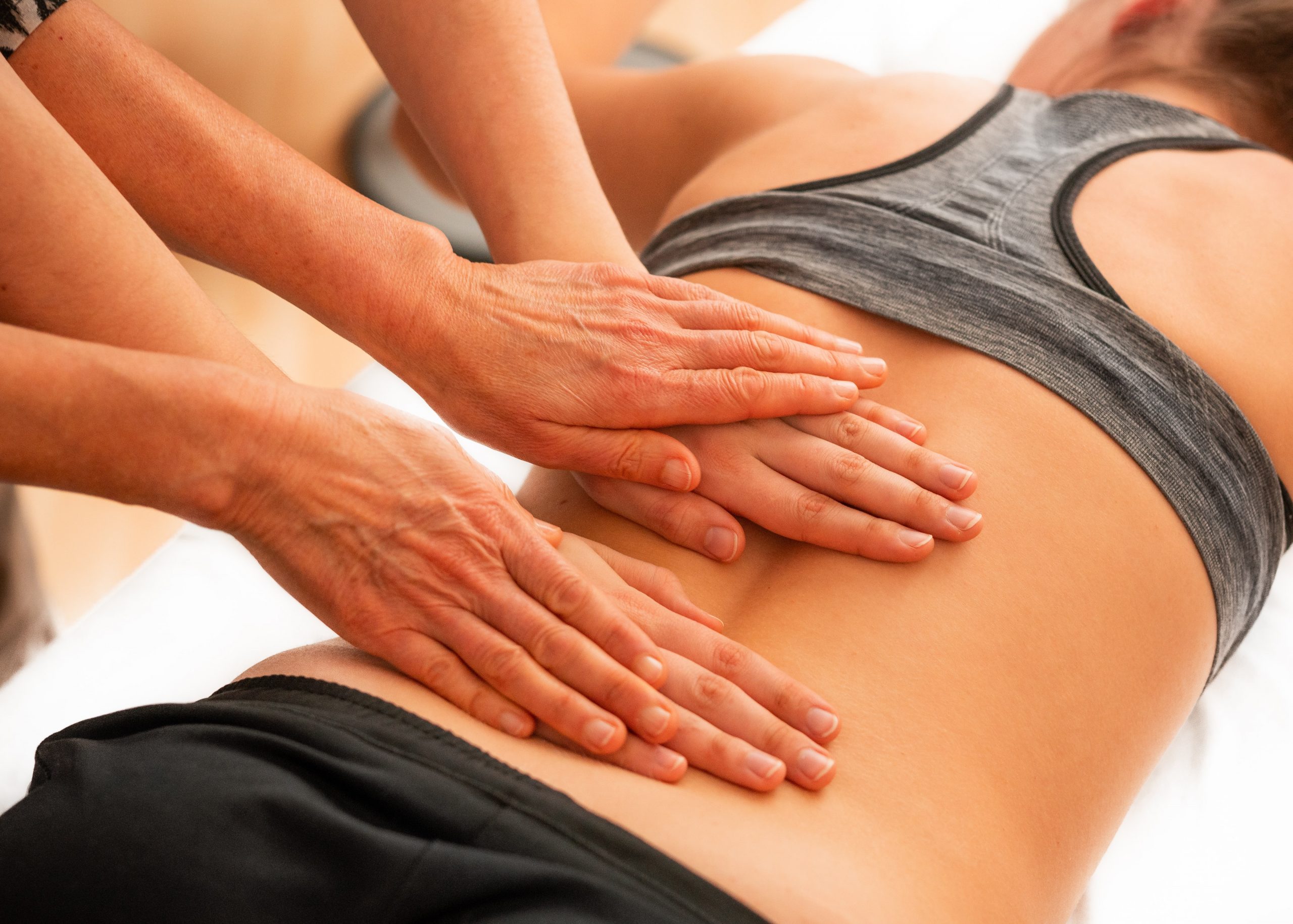 So What Do They Do In Physiotherapy? 
Most people hesitate to visit physio manly west offices, because they are afraid of the thought of how physiotherapy is done or if even physiotherapy is the right choice for them.
The most basic answer to "What do they do in physiotherapy" is they improve your quality of life. How do they do it?
There are somе physiotherapy techniques a physio manly west may use:
Massage parts of the body
Manipulate your joints
Recommend exercises for your needs
Stretch muscles
Advice about your lifestyle activities such as walking, hiking, cycling, etc.
Healing techniques with specially designed devices
Physiotherapy is a science-based profession and requires a holistic approach to health and wellbeing, and it covers a wide range of health problems. Here are the most common issues that physio manly west specialists can help you with:
back and knee pain
sports injuries
arthritis
stroke
multiple sclerosis
chronic heart disease
heart attack rehab
joint and muscle sprains and aches
osteoporosis
obesity and weight-related issues
aging
recovery of a broken bone
A physiotherapist will start the meeting by asking you some general questions about your lifestyle, exercise, and pain points. He will ask you what do you want to get from this session and if it is your first time visiting a physiotherapist.
Next, they will assess your needs and may ask you to do a few basic movements and show medical documents from other doctors. It is an important part of the whole process for the physiotherapist to properly assess your health condition and customize the treatment according to your needs.
Last, they will start preparing your program and determine the length, type of exercises, massages, and anything else you may need. Also, he will advise on the cost, times per week and also give recommendations for activities at home, changes in diet (if needed), and lifestyle recommendations in order to get the best results.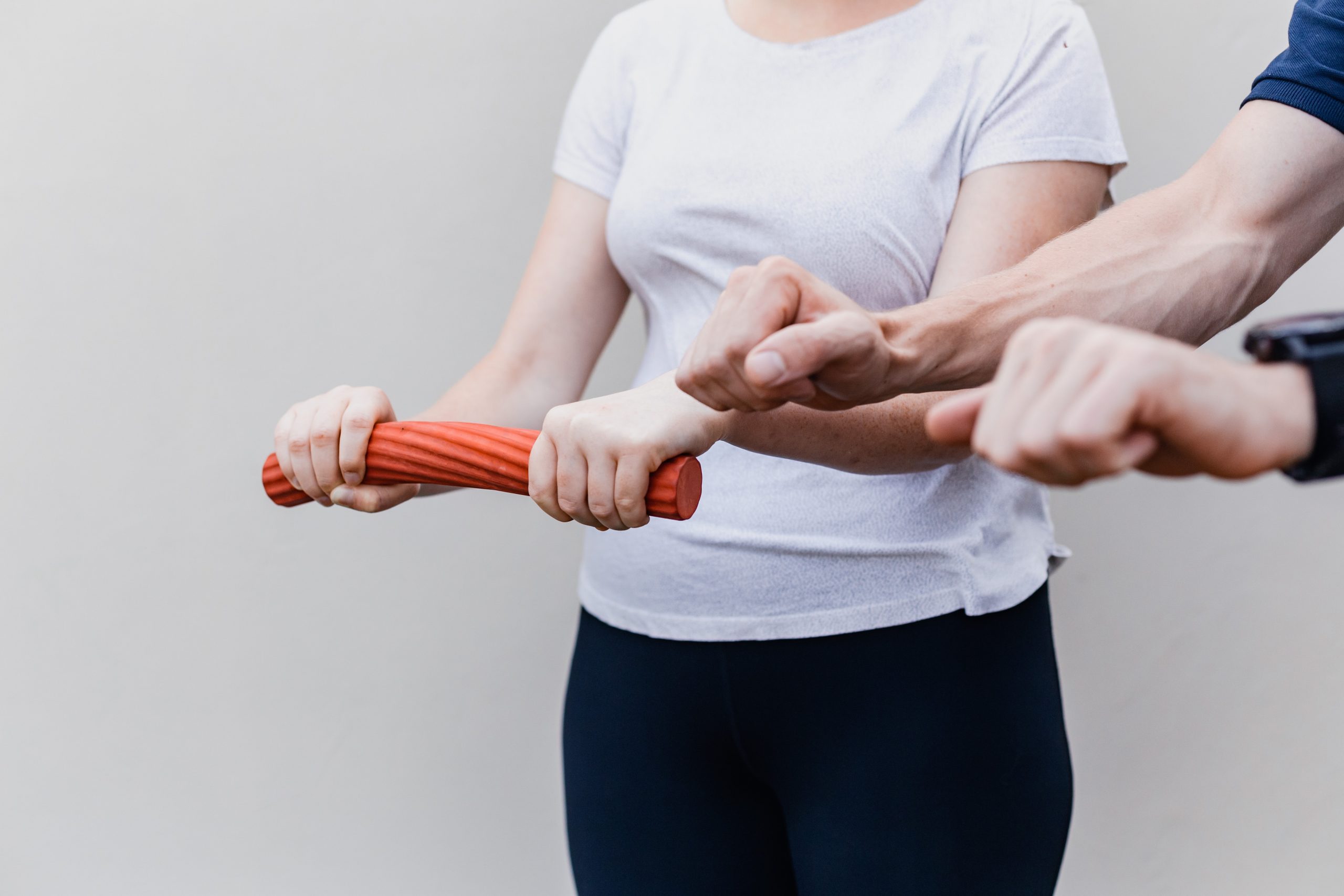 What Should I Do When I Visit A Physio Near Me Specialist?
The first thing to do when you decide to visit a physio near me specialist is to be honest with your physiotherapist about your pain points and issues. Talk openly about your problem or previous health issues whether they are related to your current issue or not. Tell your physiotherapist about past injuries and how much exercise you do.
A useful tip for when you visit your physio manly west would be to wear comfortable clothes and sneakers with soft soles. The explanation is that you'll probably have to do some physical movements.
Your involvement in physiotherapy as a process is so important because that's the path to getting customized programs designed to restore as much as possible of your  functional ability and movement. Physiotherapists are trained to help patients at all stages of life whose function and movement are impacted by some of the above-mentioned issues.
When Should I Visit A Physio Near Me Office?
As opposed to the need to engage with a physiotherapist after acquiring some health issues you could also visit a physio manly west even before something serious happens to prevent an injury in the future or to strengthen your overall health and well-being.
If you do sports then visiting a physiotherapist is a must to detect any issues or potential pain points in the future and prevent injuries.
To simplify, you can visit a physio near me office at any time.
If you decide to visit a physiotherapist, you don't need to see a doctor before. However, it's not a bad thing to visit your doctor to talk about options and to get a referral, but it's not mandatory.
The only certain thing is that you will have a lot of benefits from visiting a physio near me professional.
What Are The Five Types Of Physiotherapy?
There are several main types of physiotherapy. Each of the branches differs according to the area of the body it targets and the methods used by the physiotherapist, but they all have in common in terms of benefits according to the purpose of better well-being.
What most people don't know is that this treatment comes in different forms and all depends on the patient's needs. With the development of science over time, the methods used in physiotherapy have advanced and have become more effective and efficient, but the main principles and pillars on which science is based remained the same for centuries.
Let's highlight the main five types of physiotherapy:
1.   Rehabilitative Physiotherapy
This type of physiotherapy mostly comes after surgery and focuses on the recovery of patients after surgery. People who seek this type of physiotherapy have difficulties with the mobility of affected body parts. The starting point of this type of physical therapy is while the patient is still in the hospital, then it continues at home during the patient's recovery and it finishes when the patient regains full mobility.
Rehabilitative physiotherapy is a collection of mild exercises to regain strength and reduce pain. It sometimes involves stretching of the muscles, but in any case, the patient must be careful to not overdo it because it is still a post-surgical period and the whole body muscle system is still fragile, so any strain beyond what is allowed can cause additional issues.
Because of the nature of the therapy, the patient is recommended to visit a physio near me clinic and avoid long journeys or too much stress on the body.
2.   Geriatric Physiotherapy
Geriatric physiotherapy focuses on older people and is a combination of specific massages, small exercises, and a set of specialist advice that helps elderly people relieve pain, restore mobility and increase physical fitness. Because the older we get, the less jumpy and mobile we become and physio manly west specialists recommend this type of physiotherapy to people after the age of 60.
This type of treatment focuses on health conditions that are common for older people, such as arthritis, osteoporosis, Alzheimer's disease, a disorder of balance, joint replacements and sprains, loss of motion, or certain cancers.
The benefits of geriatric physiotherapy include longer life expectancy, increased mobility which makes older people less dependent, and speedier recovery in case of an injury.
3.   Pediatric Physiotherapy
The opposite of geriatric therapy, pediatric physiotherapy includes the specified physio treatment of the youngest. It mostly focuses on infants, but it also includes toddlers, kids, and adolescents. This therapy deals with the needs of these age groups and it helps to manage the issues like developmental delay, limb deficiencies, acute injury, birth defects, muscle diseases, cerebral paralysis, head trauma, and congenital disabilities.
Pediatric physiotherapy is necessary for the proper development of children into healthy adults. It includes exercises and treatments to reduce pain, regain a range of motion, and improve motor skills in general. In addition, pediatric physiotherapists are specialized to work with this age group. That's because this group is specified in many aspects and it requires a specially designed approach.
Usually, doctors will recommend young parents to search for a physio near me locations and do a regular check-up at least once every 6 months. This is important for the early detection of some issues and timely addressing them through pediatric physical therapy.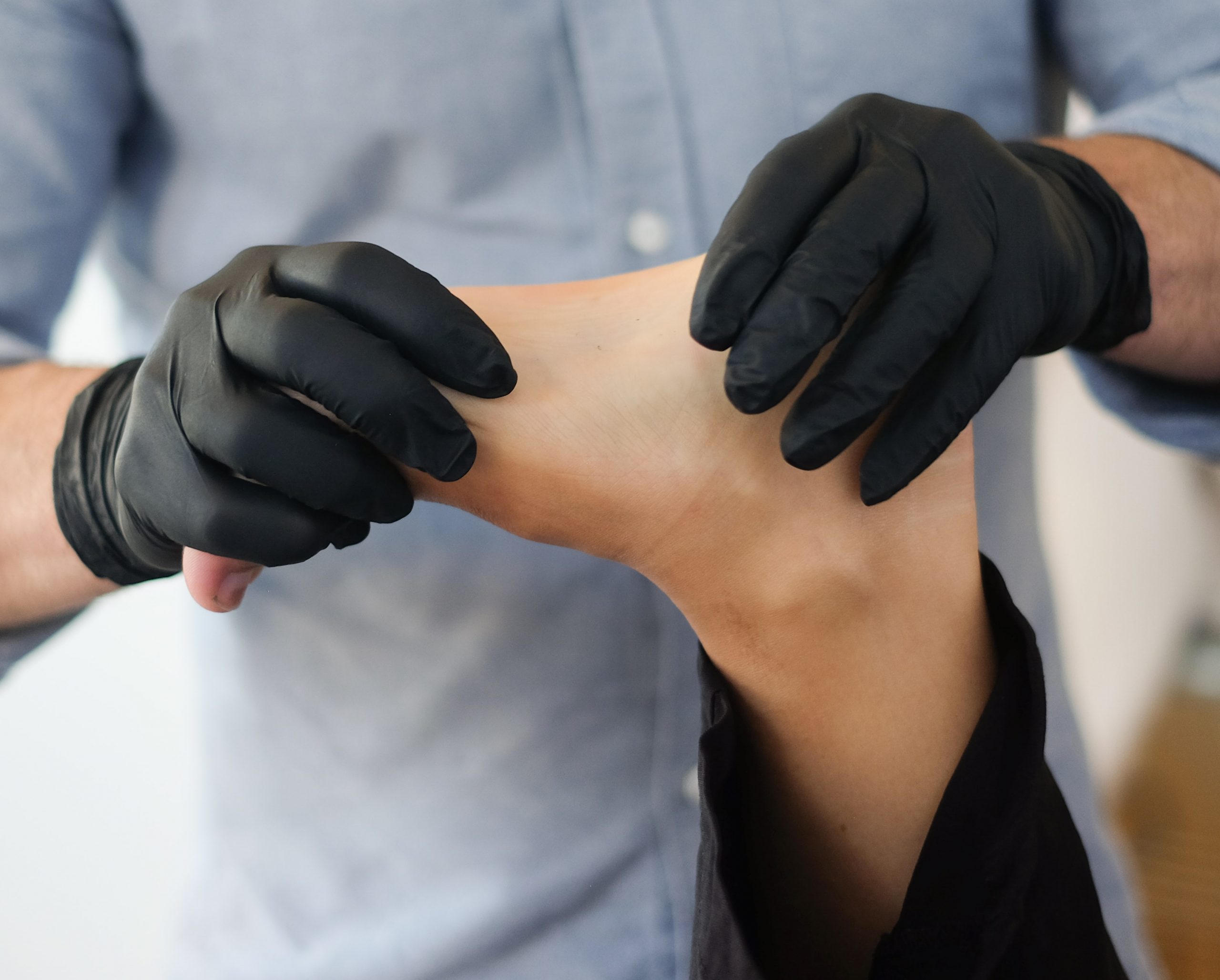 4.   Neurological Physiotherapy
Almost all neurological issues are chronic. There is no pill or medication as a solution to Alzheimer's disease, brain injury, or other neurological disorders and that's why doctors more and more rely on physical treatment.
Some doctors recommend this kind of physical treatment because it isn't intense as the other types and it requires little physical exercise with a combination of advising clients to adapt to visual, mobility, and muscle impairments for daily activities.
Physio manly west specialists recommend that patients who require neurological physiotherapy be supervised at all times and follow a set of rules to have the best results.
5.   Orthopedic Physiotherapy
Orthopedic physiotherapy deals with disorders of the spine, joints, and the repair of deformities. Consequently, orthopedic physiotherapy is a treatment focused on restoring function to the muscle-skeletal system including joints, tendons, ligaments, and bones with a combination of stretching, electrical stimulation, joint mobilization, cryotherapy, and massages. Also, this kind of physiotherapy is closely related to sports injuries.
Orthopedic physiotherapy, especially sports medicine physiotherapy is one of the most expensive types of physiotherapy out there, therefore having a bulk payment plan is a must if you engage in some type of sport or any activity that may lead to long-term treatment.
The physio manly west specialist will examine the patient and then will diagnose and manage the injury. A patient will likely be prescribed to do some exercises at home to speed up the return to normal.
Final Thoughts
There is undoubtedly a huge amount of benefits related to physiotherapy as a medical approach to some health issues. As You see above, there are several types of physical therapies and physio manly west has a lot to offer.
Now it is up to you to find the office closest to you and schedule your appointment. Remember to relax, talk about your issues and concerts and let professionals take care of your well-being.